Board of Directors

---
Honorary Chairman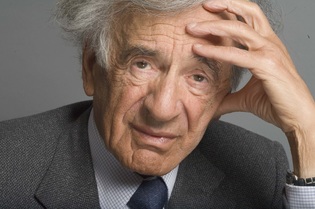 ​
​Elie Wiesel, z"l
Elie Wiesel was respected throughout the world as a tireless advocate for human rights and for the well-being of the Jewish people and the State of Israel. His work as a teacher, writer, and activist was grounded in his personal experience of victimization under the Nazis during World War II, and his postwar survival in the United States. Elie Wiesel accepted our invitation to become CISA's honorary chairman in 2011, lending our work his crucial moral and intellectual support.
---
---



Sandy Shindleman, Chairman

Mr. Shindleman is a distinguished entrepreneur and a recognized expert in the commercial and investment real estate industry. He is President and CEO of Shindico Realty, a senior instructor for the CCIM Institute, and chairman of its faculty subcommittee.
---



Ida Albo

Ms. Albo is an innovative business leader who is co-owner and managing partner of Manitoba's Hotel Fort Garry. She and her husband, Rick Bell, have overseen the impeccable historical restoration of this 1913 heritage hotel. Ida serves on the board of the University of Winnipeg Foundation and is former president of the CentreVenture Development Corporation.
---



Dr. Deborah Schnitzer

Dr. Schnitzer is Emerita Professor of English at the University of Winnipeg. She is also an activist, editor, and writer, who works to advance human rights education, adult and family literacy, participatory democracy, conflict resolution, interfaith dialogue, creative campaigning and global citizenship.
---

​Dr. Catherine Chatterley

Dr. Chatterley is CISA's Founding Director and Editor-In-Chief of the scholarly periodical, Antisemitism Studies. She teaches European history at the University of Manitoba.
---